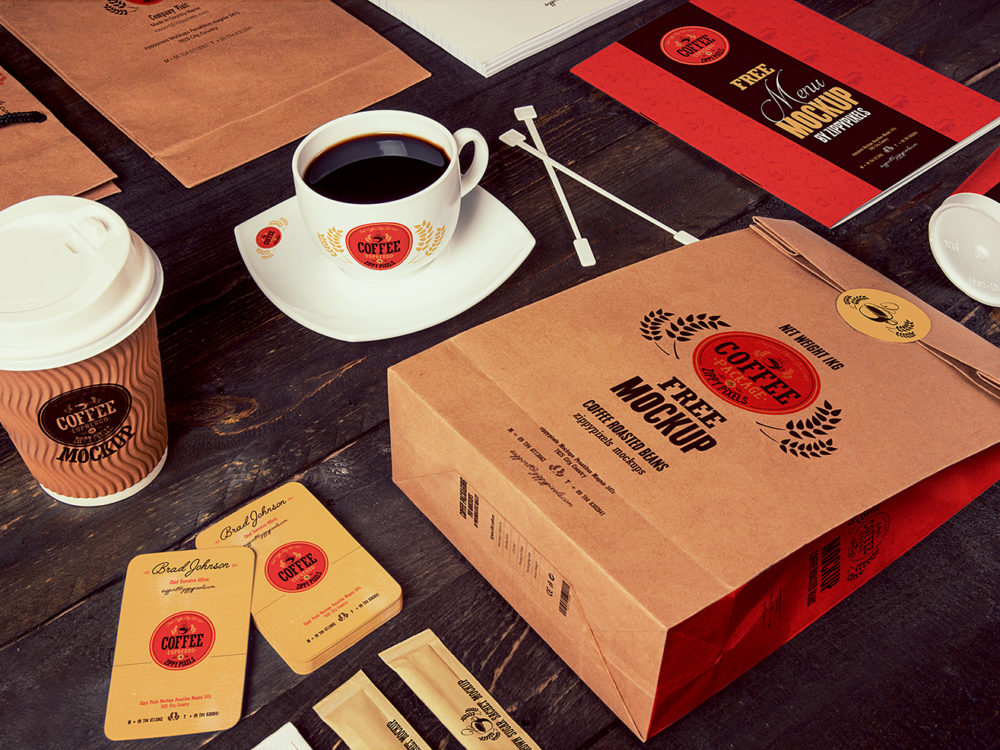 Free coffee branding mockup helps you to present your coffee branding design. The author of the freebie:
This free Coffee Branding Mockup includes different items for presenting branding for the whole coffee shop. This freebie contains different smart objects for every item including a teacup, plate, disposable coffee cups, menu card, take-away bags, sugar sachets, business cards and notebook. Moreover, this freebie also contains some well-described layers for the adjustment of colors and light effects.
Don't forget to share with your friends!