1. Download the Mockup from free-mockup.com and open it in Photoshop.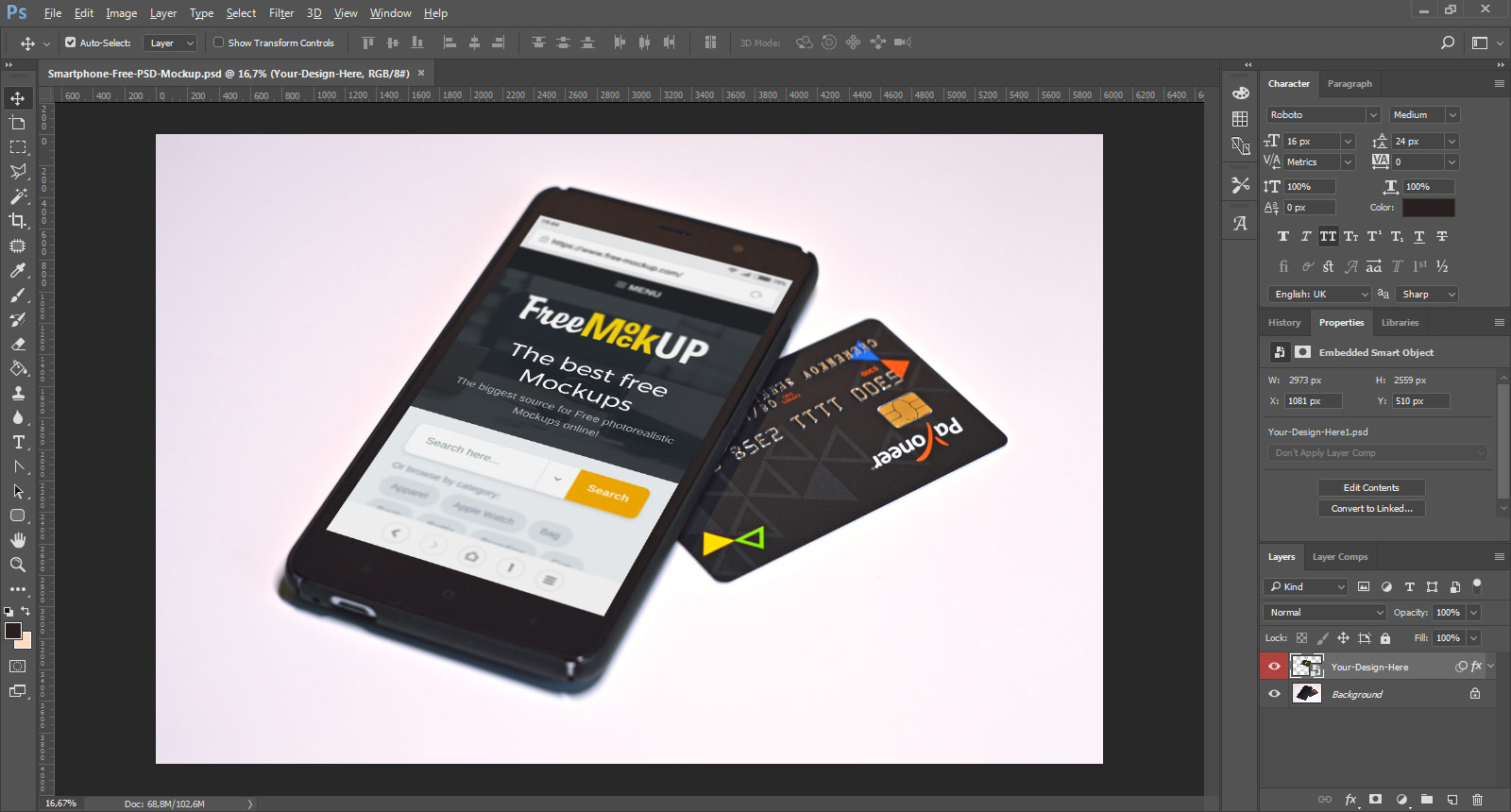 2. In the Layers Window find the Smart Object layer and Double-Click to it.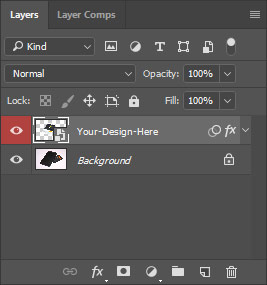 3. In the opened new window paste/place your artwork, save and close this window (press Ctrl+S (Mac: Command+S) to save and Ctrl+W (Mac: Command+W) to close).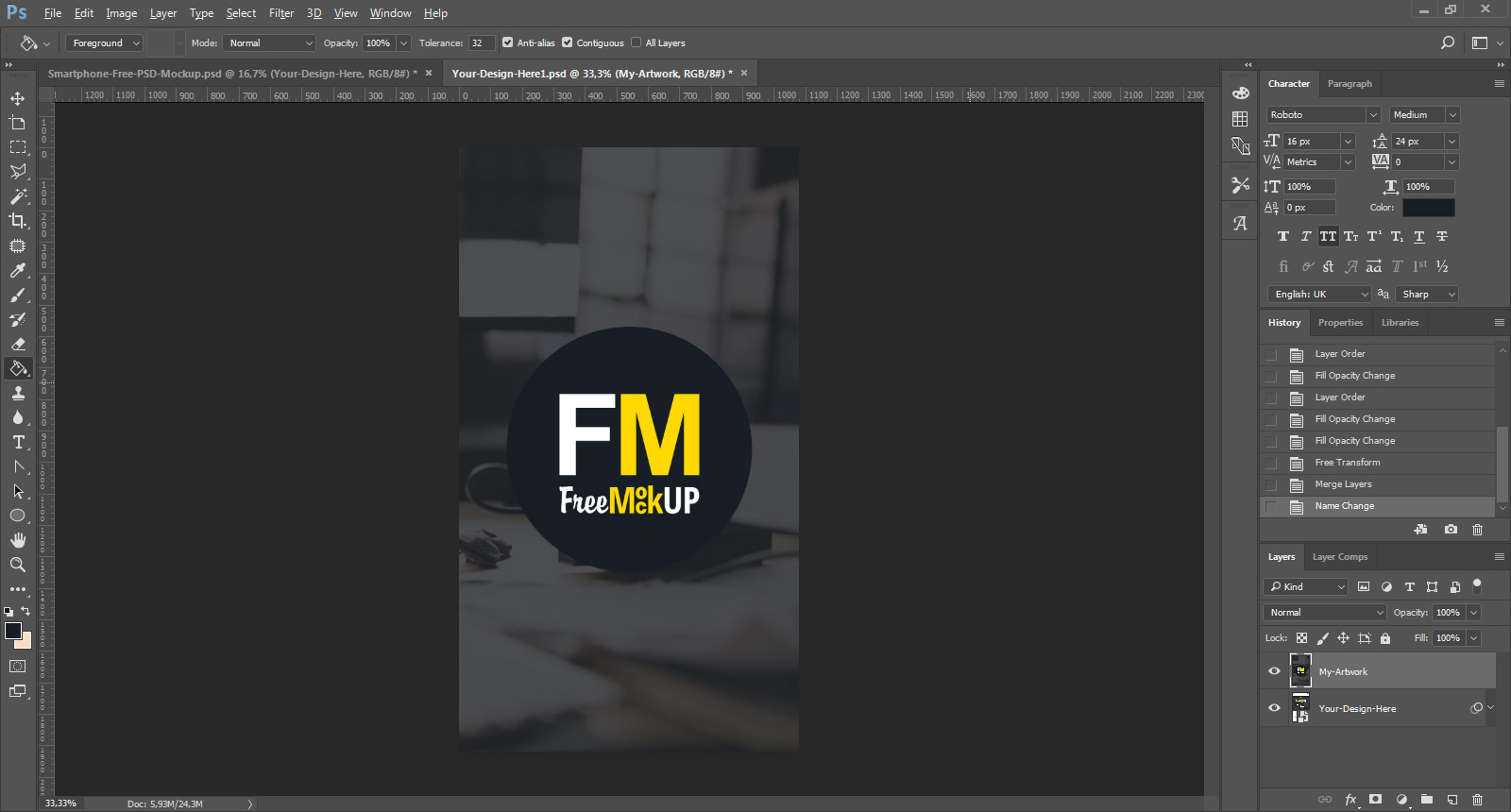 4. Taa-Dah! Your artwork will automatically appear on the Mockup. Save and showcase your work to clients.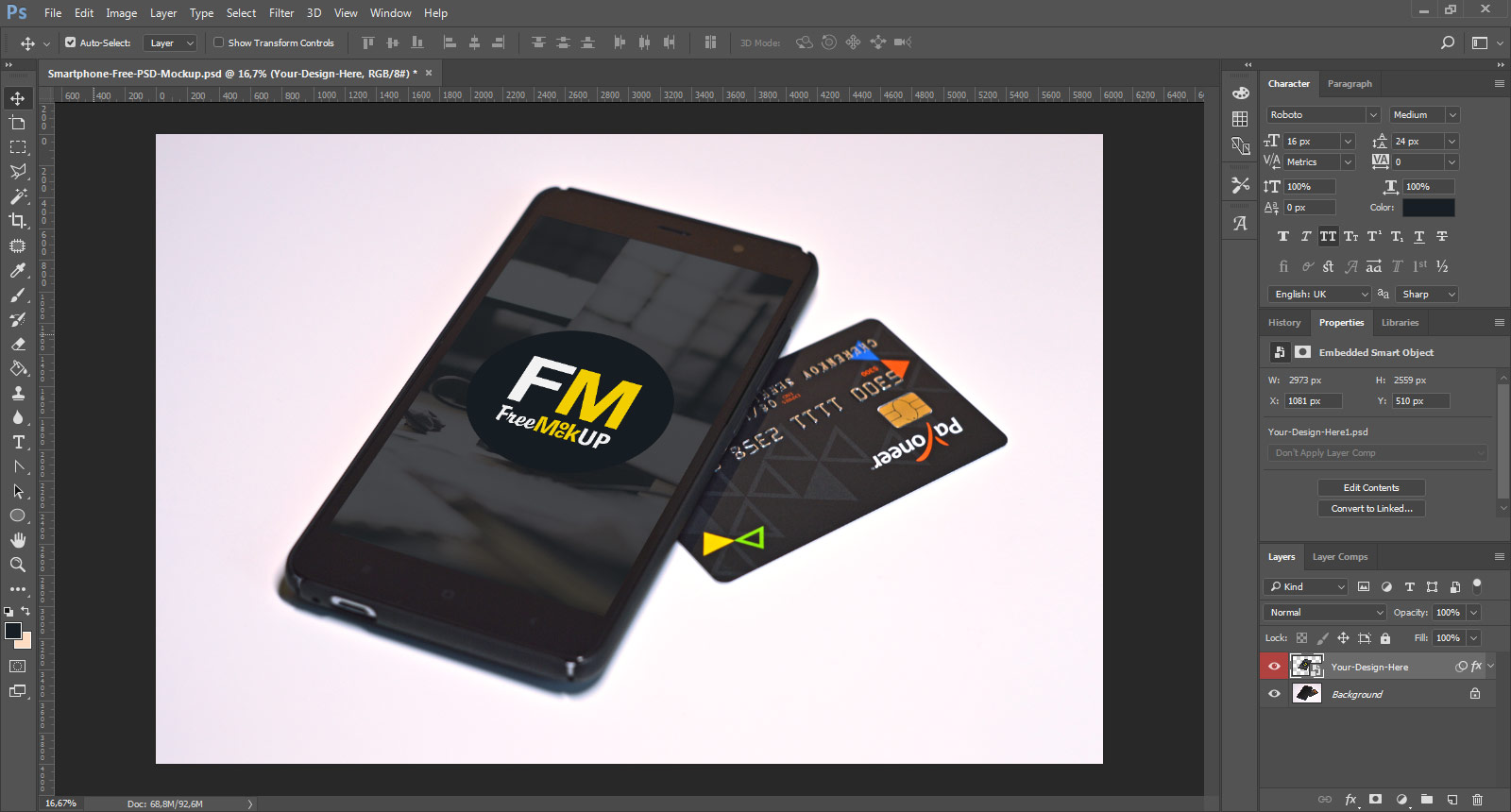 Thank you!